In the second-to-last scene of Japanese director Akira Kurosawa's 1946 film, "No Regrets for Our Youth," the protagonist, Yukie Yagihara, realizes she prefers rural life over her urban home in Kyoto. She renounces her previous identity as a passive wife and becomes a labor activist in the surrounding villages. 
David A. Conrad, a degree plan evaluator in the Office of the Vice Provost and Dean of Graduate Studies, says Yukie's language mimics the voices of American authorities who were in charge of promoting Japan's land reform program after World War II. Conrad, who earned his doctoral degree from UT's Department of History with a dissertation about the reform, says Kurosawa used his characters to show how American occupation officers promoted Western democracy through the policy that redistributed farmland and gave portions of the wealth acquired back to farmers. 
This connection provoked a critical analysis of America's impact on the modern evolution of Japanese culture, and Conrad felt prompted to write his debut book, "Akira Kurosawa and Modern Japan," which published in April. Conrad uses Kurosawa and other writers and filmmakers of that time to explain the nuances of modern Japanese culture and show how their works reveal the ways Japanese creatives and everyday citizens perceived America's postwar occupation.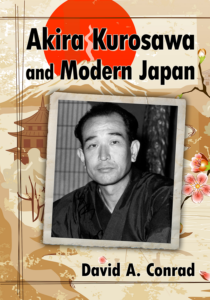 "When you have that historical context, you realize that's why this movie is the way it is. It's because it's coming out at this moment when American occupation authorities are trying to move the conversation in a certain direction," he says.
Conrad consulted nearly 200 sources for research, including books, journal articles, art and movies by other famed Japanese directors of the 1950s, such as Kenji Mizoguchi, Mikio Naruse and Yasujuro Ozu. But his own experiences in the country — he lived in Japan from 2006-2008 and from 2013-2014 — also informed topics that appear in the book. For example, the prevalence of disability accommodations for the blind, such as textured objects and audio cues, on city streets in Japan prompted Conrad to study the help and obstacles the blind face in Japanese society, he says. Kurosawa's film "Ran," in which a fallen king lives in a hut with a blind flute player, gave Conrad a launching point to discuss how disability was perceived and managed in Japanese culture.
Conrad's life in Japan also helped his research on the country's "Miracle Years," a snapshot of economic growth from 1950-1970 — a period where Japan became the second-largest economy in the world. Conrad says each area of Japan specialized in a specific food or handcrafted object, attracting domestic and foreign tourists.
"Having lived in (Japan) and seen how that very local economy works came in handy when I was writing about the economic boom years," Conrad says. "Once Japan was back on stronger economic footing and started to experience rapid major economic growth, people had more disposable income to do those things, to preserve and teach them to the next generation."
In August 2018, Conrad opened a new document and faced the blank first page of "Akira Kurosawa and Modern Japan." One year and nine months later, he completed the first draft.
"I had a one-paragraph-a-day rule," Conrad says. "Sometimes it came easy, and I would do two or three paragraphs that all came together quickly. Other times it would take me hours to do that one paragraph."
Two years after the first draft was completed, Conrad finished his final manuscript. "Akira Kurosawa and Modern Japan" is part film study, part history and part cultural communication.
Conrad says Kurosawa's movies still hold value and relevance today because they focus on human nature, making them easily adaptable. "Star Wars" takes strong inspiration from Kurosawa's film "The Hidden Fortress," he says, and some of the director's samurai movies influenced the Western film genre.
"(Kurosawa) was always interested in honing in on what makes people tick, what makes individuals the way that they are," he says. "No matter what kind of technology we have or where we live in the world, there are certain things and questions that always fascinate us about who we are and why we do what we do. Those things remain powerful."
Though "Akira Kurosawa and Modern Japan" is a focused study on Japanese culture, the book also invites readers to think critically about how American occupations overseas affect cultural outcomes.
Conrad says he hopes readers will gain thorough knowledge of Japan and look past surface-level imagery that paints the culture and the people with generalities.
"I want people to see Japan as a full, diverse place that is complicated," he says. "It's not just traditional and modern. It's a complex, rich place full of individual stories. Kurosawa — if he were still alive — he'd be 120 years old, but he would still be making movies because there's no end to the stories you can tell."
OTHER WORKS
Notable publications by staff and faculty members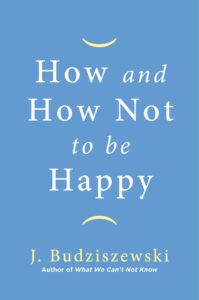 How and How Not to Be Happy
By J. Budziszewski
The West is facing a happiness crisis. Today, less than a quarter of American adults rate themselves as very happy — a record low. False views of happiness abound, and the explosion in "happiness studies" has done little to dispel them. Why is true happiness so elusive, and why is it so hard to define?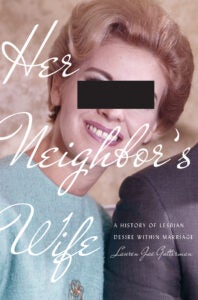 Her Neighbor's Wife: A History of Lesbian Desire Within Marriage
By Lauren Jae Gutterman
Through interviews, diaries, memoirs, and letters, "Her Neighbor's Wife" traces the stories of hundreds of women, like Barbara Kalish, who struggled to balance marriage and same-sex desire in the postwar United States.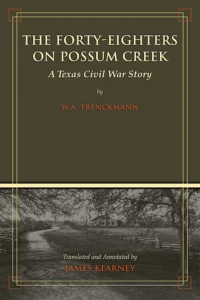 The Forty-Eighters on Possum Creek: A Texas Civil War Story
Edited by James C. Kearney
By W. A. Trenckmann
This remarkable work of vintage historical fiction focuses on the life of one young man, Kuno Sartorius, who grows up and comes of age in a community of educated German immigrants during the waning months of the Civil War.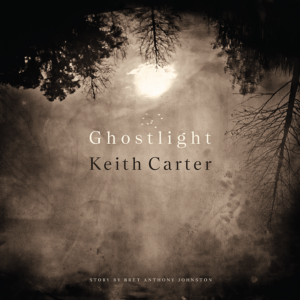 Ghostlight: A Collection of Otherworldly Photographs of Southern Wetlands Featuring an Original Ghost Story
Photographs by Keith Carter
Story by Anthony Johnston
Southern wetlands, with their moss-draped trees and dark water obscuring mysteries below, are eerily beautiful places, home to ghost stories and haunting, ethereal light. The newest collection from award-winning photographer Keith Carter, "Ghostlight" captures the otherworldly spirits of swamps, marshes, bogs, baygalls, bayous and fens in more than a hundred photographs.
Recommend a book at pitch@texasconnect.utexas.edu.