Raj Patel was 5, traveling with his family to India from England during the monsoon season. A young girl, no older than 12, approached their car, carrying a crying infant. Patel says she was skinny, hungry and begging for money and food.  
"I didn't understand why she was out there, why she was wet, why she was hungry, and I lost my s###. My parents embarrassingly cracked the window and pushed some money out to her," he says. "Since then, the journey has been to figure out why this  stuff happens."
Young children are often confused when encountering that kind of poverty for the first time, Patel says. But for him, that moment left a defining imprint on his memory and inspired his lifelong pursuit to grasp the complex ways politics, economics, colonialism, racism and classism fuel global hunger, food systems and health disparities. Through research and work with various nongovernmental organizations and global organizations, Patel discovered that communities that took matters into their own hands held true insight for real change. His role evolved into a researcher and storyteller in an effort to make people care. 
Patel works as a professor of research at the Lyndon B. Johnson School of Public Affairs. 
"The idea that it's the LBJ School of Public Affairs as opposed to public policy feels like a very good fit," he says. "I'm quite pleased that there's that recognition that you don't just write the policy, you have to do the work to make the policy happen."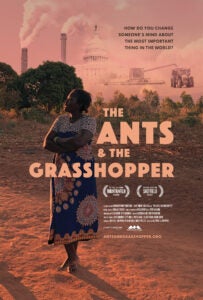 As an expert in his field, Patel is invited overseas as a consultant on international public policy, based on his extensive research and understanding of data. And his life's work informs the books he writes and films he produces for audiences beyond the Forty Acres. 
Patel has written seven books, including the New York Times bestseller "The Value of Nothing." His latest book, "Inflamed," written with Dr. Rupa Marya of the University of California San Francisco medical school, was released in August 2021. The same year, Patel also debuted his first full length documentary film, "The Ants & the Grasshopper," at the 2021 Mountainfilm Festival. It went on to play at film festivals around the United States and Europe. 
The early days of dead ends and wrong turns
Upon returning to his family's home in England, Patel says, his 5-year-old self decided to rent his toys and raise money to stop hunger. It didn't take him long to realize his kindergarten aspirations would not fix the problem.
"Initially, I thought if you just raise money or buy enough copies of Live Aid, everything will be fine. And that didn't work," he says.  
While attending Oxford University, Patel had an idea to switch his major to mathematics. He wanted to believe a formula could reverse the crisis of hunger and poverty — that it was a matter of logistics. He hoped it was a miscalculation or oversight of data. But as he delved deeper into the topic, he learned the political and systemic side of the story. 
"We have more than enough food in the world to feed everyone. The fact that we distribute it the way that we do it is not inevitable," Patel says. "It's not God-given. It is a political choice." 
Patel switched his undergraduate degree at Oxford back to economics and added the study of philosophy and politics to his pursuits. He then worked for several NGOs and landed in the Ph.D. program at Cornell University in developmental sociology. 
From there he worked for the World Bank and United Nations. But even that, he says, didn't lead to concrete solutions. 
While conducting academic research for his doctorate in southern Africa, Patel engaged with small communities, which began grassroots movements. He watched how they came to find answers about their own struggles through critical thinking and saw how communication and small actions eventually translated into cultural shifts.
"The communities that have ended hunger have really embraced that recognition (of political influence) and mobilized local change with good science and understanding that inequalities in power drive hunger," he says.